So how's the weather where you are today? On a day when much of the continent is facing blizzard conditions and record low temperatures - to say nothing of Winnipeg, where the current temp is exactly the same as that on the surface of Mars - down on the balmy Caribbean island of Antigua today it will be a very pleasant 82 degrees.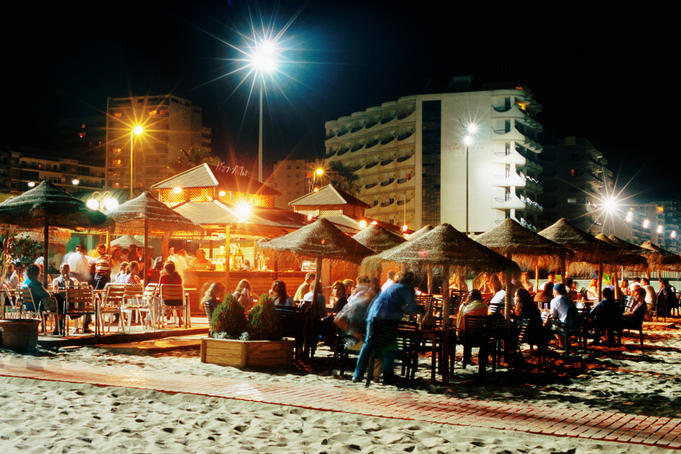 Which is only of interest to us because that's where your local MLS coaching staff woke up this morning, bravely - even stoically - facing a second straight day of sitting around in shorts watching 19-21 year old Caribbean kids kick soccer balls.
That's because last Fall the league and the Caribbean Football Union agreed to conduct a combine for young CFU region players, with the best among them being invited to join the regular MLS Combine in Ft. Lauderdale beginning on January 10.
There are 24 players from roughly 15 countries (add or subtract Puerto Rico however you will) participating - the exact process involved in choosing the trialists is unclear at this point, not that it really matters much - but no one has said how many they contemplate bringing to Florida.
The players will practice under the watchful - if bleary-eyed - eyes of the coaches and then scrimmage with what's being called "local teams". Hopefully they can come up with an opponent a bit more formidable that the USLPro Antigua Barracude FC, who just completed the 2013 season by recording the truly remarkable feat of losing all 26 league games they played, allowing 91 goals while only scoring 11.
One suspects that how many kids get invited to Florida will come down largely to simple arithmetic: 50 college invitees plus however many GenA's end up signing (along with a stray Div III kid and the always popular overseas signee nobody ever heard of), subtracted from the 72 or so players needed to form four teams equals the number of kids they`ll decide have demonstrated the requisite skills.
This project is wildly popular with the Caribbean feds who, despite our own occasionally jaded view of MLS as a destination for professional development, see our humble little league as a golden opportunity to get some young players off the islands, out of local semi-pro leagues and into an environment where they can grow as players and, hopefully, end up contributing to their national teams.
It's also popular with MLS, which has always had an eye on the Caribbean not only as a source of players but also as a more or less virgin market. True, most of those islands are pretty small (although Haiti, Jamaica, the DR, and T&T are home to millions) but there are lots of TV sets and kids who the league would love to sell a replica jersey to.
And of course it's immensely popular with MLS coaches and any front office and/or league personnel who can sell the boss on the desperate need to fly to a Caribbean island for a week in early January.
Not nearly as clear is whether the league has looked into the net effect that sponsoring 15 days of heavy drinking will have on the health of a bunch of middle aged guys.
It's long been common knowledge that the yearly Florida combine is as much a booze-soaked frat party featuring a bunch of old pals swapping lies, pinching waitresses and drinking each other under the table every night as it is a talent audition.
It's entirely possible that the reason MLS teams make so many seemingly bizarre decisions on draft day is because they were so hammered during the combine they have no Earthly recollection of anything that happened.
"So what do you guys think of using this pick on that blond kid with the Barca neck tattoo?"
Uh, coach, that was the bartender at the hotel lounge.
"Oh. Right. Made a hell of a Negroni though. Maybe in the fourth round"
So now, added to the Florida booze-o-rama, they're sending the same guys down to St Johns, Antigua for a five day pre-party.
By the time these guys get to Philadelphia there'll be a string of badly tipped cocktail waitresses, urine stained parking lots and dubious expense reports - "no, really, that $800 was for dry cleaning and a tip for the parking valet" - that can be seen from Mars.
Or Winnipeg. Whichever.
One suspects that, behind the scenes where both of them prefer to operate, CONCACAF President Jeff Webb and USSF President/FIFA Exco member Sunil Gulati had a good deal to do with this.
Long term development of Caribbean zone soccer is good for everybody, and you have to believe that in this, as in virtually everything else MLS does, this is a carefully measured toe-in-the-water kind of a deal which will be analyzed, broken down, poked, tweaked and then expanded in future years.
Hard to see anything but good coming out of it.
And if the biggest negative is a bunch of hung over guys wearing adidas giveaway clothes with a hell of a lot of explaining to do when they get home, well, it's a price worth paying.