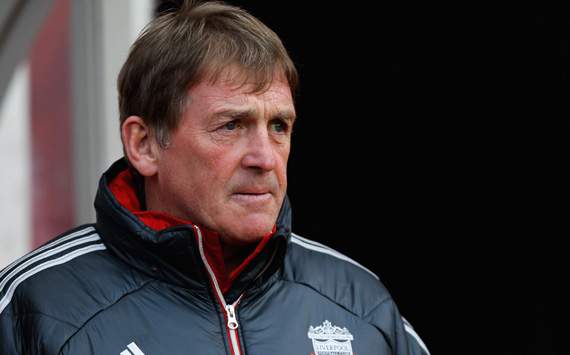 2-0. It's the most deceptive lead in football.
At first glance, it looks to be a pretty solid lead, a comfortable cushion, a winning position. But, thinking about it, if the opposition scores the next goal, that lead is cut to a single goal, so they are well and truly back in the game, but crucially, have all of the momentum with them, making it more likely that they will find the equaliser.
It happens more often than you might think, even at the highest levels of world football. Last night Liverpool managed to blow a two-goal lead with just thirteen minutes to go, in a game against QPR and ended up losing 3-2. It has happened eleven times so far this season in the Premier League. Only once did the team who blew the lead regroup and go on to win the game and that was Blackburn Rovers when they managed an unlikely win at Old Trafford earlier this season.
It's amazing how often managers, who make difficult decisions on a regular basis, and are paid and judged by their ability to make those tough decisions, suddenly become really indecisive when their team takes a two-goal lead. Should they take the view that their team is leading for a reason, and instruct the team to just keep doing what they've been doing? Or should they go to more defensive formation in a bid to keep the lead they have? Quite often the hardest thing to do is to sit back and do nothing, so you often see team who take a two-goal lead change the way they are playing, which can often lead to that lead evaporating.
Here's my take on what managers should and should not do when their team takes a two goal lead.
I think one of the biggest mistakes mangers make is to try and close out a win by going too defensive. This can mean changing the formation to accommodate an extra defender or redeploying a player in a more defensive role, or just simply changing the way the team is playing by stopping their players pressing the opposition and sitting back. All too often this just allows the opposition to have space and possession that they hadn't previously had, which in turn allows them to create chances and play with more confidence. There's also the effect that a more defensive approach has on the team sitting on a lead. It is much more draining, both physically and mentally, to defend for long periods of time and it's easy to mentally switch off and make a mistake. There can also be a feeling that their manager doesn't trust them to keep it, which is demoralising.
I think a good decision for managers to often take is to do nothing for a while. If their team is playing well and in control of the game, why change things? Strangely, Liverpool did that very well last week against Everton. They got into a two-goal lead but didn't alter the way they played and kept doing the things that got them into the lead in the first place. This allowed Liverpool to control the game, not allowing Everton any chance to come back, and Liverpool were ultimately able to score once again and come away with a comfortable 3-0 win.
What managers should do is to take a measured decision about the situation and then adapt to the opposition accordingly. If your team are leading 2-0, but have been on the back foot for most of the game, with the opposition enjoying lots of possession and creating chances, then that's maybe the time to adopt a more defensive strategy. This doesn't mean to play a totally defensive formation or to sit back, but to play smartly, keep possession and maybe play a more counter-attacking game.
However, if your team's been in control, and not allowed the opposition to create many chances, then there's no reason to allow the opposition to gain a foothold in a game they've not previously had, and chances are that if you keep doing the things that have got your team into a two-goal lead, they might score a third, which 99% of the time means game over.
In Liverpool's case, I believe the meek capitulation that occurred last night was more to do with a mixture of errors than one specific mistake. There was a tactical error by Kenny Dalglish in taking Luis Suarez, who had been a constant menace to the QPR defence, off and replacing him with Andy Carroll, who is a far more predictable player. This in turn allowed the QPR team to take the initiative and take a few risks without worrying about Suarez punishing them for any mistakes.
There were also mistakes made by the players on the pitch. There were individual mistakes by Henderson for the first two goals and Enrique for the third but there was also the collective mistake that the Liverpool players made, not for the first time this season, that when things got tough the players started looking at each other to do something about the situation, rather than taking responsibility themselves.