By the way, I hope you all read the series Bill wrote about Eric Frimpong.  I'm embarrassed to say I gave up hope after the appeals were rejected, but the Monahan family did not, and neither has Bill.  I for one would hate to go to prison if I were innocent, and would be highly annoyed if I found out afterwards there was prosecutorial misconduct that put me there.  It's not as if we don't have enough real criminals that we need to fill up spaces with people not guilty beyond a reasonable doubt, either. Those wishing to help can go here.
On a vastly lighter note - last night's game between the Galaxy and Morelia was not simply an entertaining battery acid fight.  It was a clinic on what Bruce Arena has done with the Galaxy...and how to beat them...and how they can beat you if you think you've beaten them.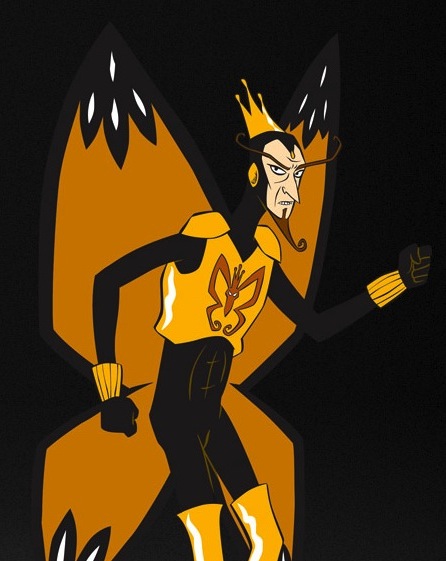 Like the title said, Bruce Arena is not going to win MLS Coach of the Year.  Although he should, he won't.  There's no glory in taking a Supporters Shield winner and leading them to the Supporters Shield.  And in fairness, Sigi Schmid, Peter Nowak and Peter Vermes have done fantastic jobs this year.  I'd have put Schellas and Kreis on the list too, the way they recovered after missing vital playmakers, but, voting season is not the time to go into a tailspin.
Yes, I think Vermes will get consideration.  Even though the Wizards' (shut up) overall record is exactly average, that was almost entirely down to wandering through the wilderness for forty years earlier this season.  They weren't as far behind the pack as they seemed, and I think that was generally recognized at the time - but a lot of teams would have been demoralized at having to hang around the likes of Toronto and New England for four or five months.  Kansas City put their heads down, put together the results, and now they're in a very good position to lose the Eastern Conference final to a Western Conference team - maybe good even enough to get beat in MLS Cup, who knows?
Oh, yeah, Ben Olsen.  Yeah, DC came out of nowhere, and just like everyone who has followed MLS since 1996, I have a knee-jerk fear of the Black Eagle Reborn laying waste to all we hold dear.   But I think most of the credit for that will go to Dwayne De Rosario.  (Also, DC United lost to Philadelphia last night, so there's that.)
But Bruce Arena's Galaxy - well, there's a reason they have a chance at besting the MLS record for fewest losses in a season, and in a 34 game schedule.   Arena has done this by mastering a trend that has taken over MLS - preventing the other team from shooting.
Go to the goalkeeping stats page on Major League Soccer Soccer and sort by shots faced.  It's like the playoff standings, printed upside down - at least, until you get to Houston and Seattle.  And way at the bottom, you get to the Galaxy keepers.
Well, duh!  Each of them have only played half a season!  Fine - add Saunders and Ricketts together.  The two of them combined have played 30 games (minus about an hour of Mike Magee, whose GAA is likely to remain perfect for his career), and have faced 107 shots.   That's very much on the low end for shots faced by a team - there's a clump of teams around the 3.5 shots faced per game rate, but Los Angeles is about the lowest.  (The lowest seems to be Philadelphia, something that should surprise nobody - their record is way above what you'd expect, and Nowak, like Arena, likes to have his team on lockdown defensively.)
You can't call it a catenaccio, because there's no sweeper.  Probably because sweepers have too much freedom.  The Galaxy simply build a wall in their midfield side, and launch their offense via turnovers. 
You know how the Galaxy are NOT winning games?  Roll on over to team stats and check out shots on goal.  Around the middle of the table you find the Galaxy, below Chivas USA and just above Toronto.  And these are shots that are actually on frame.  It's not like there's NO correlation between good shooting and winning - Vancouver and New England are at the bottom like you'd expect, and runaway Supporters Shield and Eastern Conference leaders Chicago are way out in front.
Not winning games, in the sense that's not how they're winning, not that the Galaxy aren't winning - oh, you figured that out.  Well, ain't you a tall glass of hot s**t.
Sorry, that was pointlessly hostile.  Anyway, how do you beat the Galaxy?  Morelia showed how, if you hadn't been paying attention the past few years when Salt Lake played them.  It's not enough to win possession against the Galaxy if you just end up kicking it between your defenders and goalkeeper.  You have to either break down that defender/midfield wall they have, or better still take it right back from them when they do win possession. 
The good news, if you don't have a Kyle Beckerman handy?  Bruce Arena's teams keep you in games.  They're not going to pile a bunch of goals on you, unless you're some hapless expansion team.  And if you score two goals against the Galaxy, you've almost certainly won.  0-3-2 in league play, 0-1 in the Open Cup, 0-2 in CONCACAF.  And the two ties were serious choke jobs against Toronto and Kansas City.
"Well, gee, don't you usually lose if you give up two goals?"  Yeah, twelve teams this year have given up two goals, yet won.  Seattle's done it four times.  The Galaxy don't give up that second goal terribly often, but they don't score that second goal very much either.
It also helps if you can pick on the Galaxy's weak link.  I don't mean to pick on Bryan Jordan here - that was a sweet assist he made to Rafael Marquez (insert lame joke about the Red Bulls finding a buyer already here).  And Jordan is something like three or four down on the depth chart at either wingback position, so his largely acceptable performances show how well Arena has inculcated his system.  For an example of what happens when a coach fails to do so, look a few hundred miles to the north.
The other way to beat the Galaxy is to have the calls go your way.  So try not to let Bruce Arena work the refs before the game.  I'd like to say Todd Dunivant was screening the keeper on Juninho's winning goal, but that's not accurate.  You can see through a screen. 
The 2011 Galaxy is probably the best example of a coach imposing his will on a team, and having the team impose its will on the game, since, I dunno, the 2002 US national team.  And I haven't seen a team so clearly the product of its coaching since the 2009 Red Bulls. 
Yeah, I'm kind of assuming Seattle doesn't catch LA for the Supporters Shield here.  Yeah, I'm so far out on this limb, it's like "A Separate Peace."  (Mind the drop, Finny.)