MLS now has something in common with its more established European counterparts.  Its schedule is a morass of continental, cup and league games, turning even the most straightforward of handicapping into a morass of uncertainty that would make Heisenberg shrug with despair. Take that chart in the link, credit for which apparently goes to your fellow user bgix.  When it comes to the Supporters Shield, we're pretty much now engraving the "X" in "Los Angeles Galaxy" - right?
Well, as they said to James Dean, not so fast.  Even with an eight-point cushion (the Galaxy own the tiebreaker against the Sounders), a crowded CONCACAF schedule throws teams way, way off rhythm.  Now the Galaxy are complaining about bad calls in Mexico, because such things are completely unheard of.  The real winner of the CONCACAF Champions League might be Real Salt Lake.  Last year, the Royals missed out on Cup and Shield because they were simply in too many competitions at once.  Now, every other important team in the West is.
Los Angeles is probably still the favorite, because of the upgrade from Juan Pablo Angel to Robbie Keane.  Keane must have been a bus driver in a previous life, because he sure takes people to school.  The Galaxy have been trying to sneak in some part-timers into the mix, so they still have some gas in the tank for the playoffs.  Bryan Jordan and Frankie Hejduk have been getting starts in the back line...and I'm not exactly pointing that out as a fantasy team hint.  One way to get everyone else back into the Shield race would be to drop points at home to Vancouver.  The Whitecaps have to win on the road someday, and the Galaxy can phone it in with the best of them.  Looking for a Supporters Shield winner that can't beat Toronto?  Has Bruce Arena got a team for you!
I'm not sure about Seattle, despite the very impressive CONCACAF run.  Part of it is the soft schedule at home and abroad, but part of it is the incessant pothunting.  Don't get me wrong, Seattle's attempts to win literally everything is part of what makes being a Sounders fan so great.  I love that about them.  But, in the words of Leonard Nimoy, if you chase two rabbits, you will lose them both.  ("Civilization IV" reference.)
I fooled you.  I fooled you.  I got pig iron.  I got pig iron.  I got all pig iron.
Anyway.  If this were last year, Dallas would just take their idiotic loss to New England, their disappointing tie against Tauro, and rest up for the playoffs.  But that was last year.  This year, Dallas will still have to play as hard as possible down the stretch.
Before we all start complaining about the playoff structure (and we will) - MLS did one thing very right.  There's not much of a difference between first and third...but there's a huge, huge difference between third and fourth.  Playing an extra all-or-nothing game is bad enough.  But because of MLS parity, that extra game is going to be between teams that are evenly matched to an almost sadistic degree.  It looks as if it will be (a) either Seattle, Dallas or Salt Lake; (b) white-hot DC United, unless they climb all the way to third; (c) the defending freaking champs - judge the Rapids by their CONCACAF performance at your peril; and (d) any of about six teams.  Be funny if New York snuck back into the playoffs, and then made another Cup run - especially after Michael Lewis has joined Leander Schaerlaeckens in calling New York the biggest underachievers in league history.  We've been over this - right team, wrong year.  Bora says hi.
Speaking of Schaerlaeckens.  If I'm going to be a snot about people doing things badly - and I will - I need to give appreciation when those same people do well.  Leander Schaerlaeckens has been crucified here recently, but this is a damn fine article, yes.  Schaerlaeckens even left out a couple of guys - Ryan Suarez leaps to mind, if only because it's hard to forget a guy totally motionless on the turf for two freaking minutes.
No one comes right out and says that there's nothing that can be done.  The NFL's concussion rates are at crisis levels, but there's much more willingness to change rules and punish transgressors in American football.  The NFL could by fiat, for instance, simply ban all hits to the head of any sort  - and they may be close to doing so.
Soccer is a much different animal.  Apart from the worldwide nature of the game, making such a sweeping rule change untenable - what rule would you change?  Not even the most misguided malefactor of a defender uses his bare head as a weapon, at least on the field.  Apart from the elbow to the head, something that since 1994 has carried a serious stigma in American soccer circles (or should, anyway), everything that's likely to happen to a player's head is going to be the result of a very unfortunate accident.  And the concussion rates we're seeing suggests that those accidents are frighteningly common.
We all had high hopes for those Full 90 boxing headgear things, but despite Suarez, Ross Paule and Alecko Eskandarian, they have failed to take the league by storm.  The only players who wear them are those who have already suffered concussions, and at that point, almost by definition, the damage has been done.  Given the lack of enthusiasm for headgear, and given evidence that suggests underwhelming efficacy, mandating headgear seems out of the question.  Although shinguards are mandatory, and headgear could come in team colors with nifty designs and logos and be marketed to...I dunno, people who want to go out and wear headgear.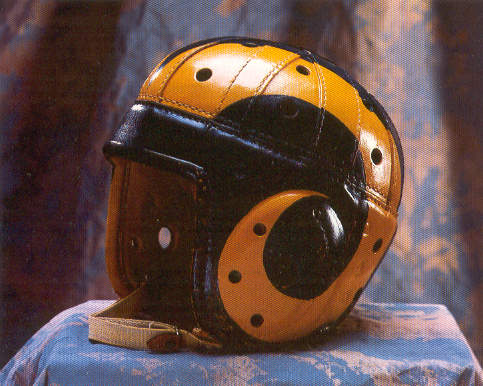 The good news is that, according to Dr. Thomas Kaminski, heading the ball isn't a huge problem.  Unless Dr. Kaminski is wrong, in which case, oops.  If he was talking about the 1950's, he'd almost certainly be very wrong, as the sad case of England legend Jeff Astle suggests.  The ball has gotten much lighter over the years, though, so maybe that equipment change has helped.
I don't think a feather-light ball, and headgear that actually protects (while not being usable as a weapon, gridiron-style), won't change the game too drastically as we know it, so perhaps there is hope.  But, well, it's too late for a lot of guys, and frankly it's going to come too late for a lot of players we're watching right now.