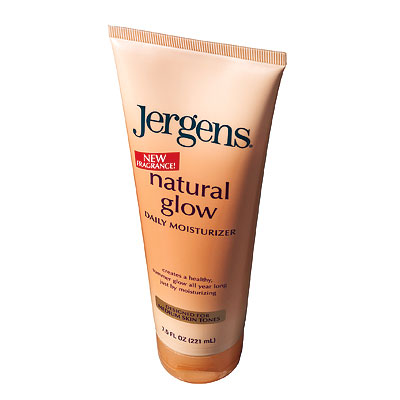 In its first game under interim coach Juergen Klinsmann, the United States beat Mexico 1-1. The United States won after the first Mexican goal, and in fact the entire first half, was disallowed under FIFA's little known "Yeah, but we were way better in the second half" clause. I'm probably better off just commenting on Bill's post about the game, since he brought up more than a couple of points I wanted to mention.
But hell, these electrons aren't gonna kill themselves.
Should I have heard of Oribe Peralta before last night? Is this an inexcusable level of ignorance, or is this like a Santos fan not knowing who Brek Shea is? That was a very cute goal, and it wasn't as if Michael Bradley wasn't marking him, either. I needed to see more depth at forward for Mexico about as much as I need to see a John Rhys-Davies sex tape.
Speaking of Michael Bradley - tough game. His man scores a masterpiece of sublime skill/ridiculous, miraculous fluke. He's given the keys to the offense in the first half, and drives the team straight into a ditch. And as soon as he leaves the field, the United States looks like Real Madrid 1960. The night couldn't have gone worse if he had yelled "I don't have to listen to you! You're not my dad!" on the way to the bench.
In fairness, though, Bradley was victimized by the insidious 4-5-1 formation Klinsmann used, apparently as some sort of bizarre parody of the Bruce/Bob years. Also in fairness, Jermaine Jones was at least as horrible, and neither Bradley, Jones, or Torres looked like they had clue one in the first half. And the whole team looked like they had something like six hours of practice together. We can't justifiably boot Castillo, let alone Bradley, on the basis of this one game. Let's wait until Klinsmann has a few more games, preferably after a two week camp, before we start calling for heads.
Although if Castillo was going to run his mouth about how much better a choice he would have been than Bornstein, maybe he shouldn't have stunk up the Eastern Seaboard against players he literally should have known better than anyone else on the field.
Still, in the second half, as everyone noticed, Jones and Bradley are awarded the Order of the Hook, and Landon Donovan decides to start playing. There are a number of not necessarily conflicting theories, in varying degrees of likelihood and sanity, to explain why the United States suddenly looked effective.
(1) It's not unfair to Bradley or Jones to criticize them; they've been holding us back. Last night was exactly what it looked like.
(2) Landon Donovan hates Michael Bradley or Jermaine Jones so much that he deliberately made the team look bad while they were on the field. Apparently Buddle, Torres, and Castillo feel the same way. Not terribly likely.
(3) Edson Buddle's the one who should be truly irritated, since being the 1 in a 4-5-1 where Bradley and Jones were playing with Torres for the first time, apparently including practice, was a recipe for obscurity.
(4) Brek Shea is awesome, and it's about time I gave him some credit. Hey, maybe. I thought he was left for dead at the beginning of the season, and he's been murdering MLS this year, so good for him. He's obviously going to get some more looks now. I'm certainly not going to sit here and say hurtful, unproductive things like "he's the white Eddie Johnson," no sir.
(5) In the space of twenty minutes of the second half, Mexico subbed out Rafa Marquez, Efrain Juarez, Antonio Naelson, Peralta, and Pablo Berrerra. That pretty much surrendered the midfield to the United States, because Dos Santos don't do defense and the other four replacements weren't terribly good. This is great news for the United States...if Chepo completely loses his mind and starts those guys in qualifiers. Otherwise, we're going to have to figure out a way to beat the guys who shut us down mercilessly in the first half that we have now decided doesn't matter.
Fortunately, the good feeling that came out of this game, however misguided, is exactly what the program needed. The best example is the Gold Cup Final - not the recent one, the one in 2009. Objectively, Mexico ran up the score on a bunch of American scrubs. But the intangible confidence turned the program completely around. I'm very optimistic that the US can do the same.
Now all we need is a Chicharito. I'm sure there's one playing in some sandlot somewhere, though.
Hey, wasn't it cool that the US didn't have names on the back of their jerseys? No, it wasn't. We looked like Cuba, or some other federation that couldn't afford names on the back. We looked like a team that was called up at the last second. We looked like we were saying these players weren't worth the equipment manager's time to heat transfer the letters. It is a tradition to have 1-11 and 12-18 on the bench; it is not our tradition. Names on the back also make it easier to see who is who and who's doing what - this isn't baseball, where the guys stand around long enough for you to look them up in the program without missing anything. Nor is this college football, where young men who make millions of dollars for old men are told to conform to a series of ridiculous restrictions - or, more precisely, not get caught breaking those restrictions. If we as soccer fans are going to yammer incoherently for a style of play that's glorious and breathtaking and stylish, let's at least see who's actually stylishly and gloriously taking our breaths away. Steve Cherundolo is not number six, he is a free man.
(EDIT - I forgot to mention. Joe Gaetjens wore #17 in 1950. Not #9. This isn't an American tradition.) (Unless the Soccer Hall of Fame lied to me, and they never have yet.)
Still, Klinsmann's exuberance was refreshing. If Bob Bradley had said on live television that he was happy with a performance that garnered as many shots on goal as Scientologist Republican unicorns, he'd have been skinned alive. But Klinsmann was using a technique - forgive my lapse into coaching jargon - known as lying. It apparently worked, although I don't know if there was a gap between what he told Rob Stone and what he told the players soon afterwards. I still like to think his halftime speech was "Fooled you! We're not really going to play with just one forward. What, you thought I was serious? Landon, get up top and start playing already."
Oh, the ref. I've said this before, but we want crappy refs in friendlies. Seriously. I hope that guy does all US friendlies. Assuming we can't get the guy who threw the shoe at George Bush in Iraq. I want this team to realize that they will get exactly no calls ever. I want them to play against twelve, fourteen men whenever possible. That way, when qualifying rolls around, we're used to the daffiness and corruption. And if in 2014 we actually get an unbiased ref, it'll be like playing with wings. Yeah, we could have won 3-1 or 4-1 against nine men. What the hell would that have proven? What would we have learned? How would that have helped? We're not going to get those calls in the Azteca, so we shouldn't get them in Philadelphia.