Okay, here's an in-depth look at the All-Star Game, and what it means in the grand scheme of things for MLS. As I explain in great detail, the product of a significant amount of work and research on my part, the All-Star Game provides Major League Soccer with a oh crap, they fired Bob Bradley
Okay, the lull between the Gold Cup and World Cup qualifying provides Gulati, Flynn and the federation with a chance to make a detailed, measured search for a coach who truly addresses the needs of our team. I think that person has to be someone with an intimiate familiarity with Major League Soccer. The most likely candidates, therefore, are Sigi Schmid, Jason Kreis, Gary Smith, Dominic Kinnear, and Steve Nicol. Here is an in-depth look at the merits and drawbacks of each one. The reason Sigi Schmid would be the best choice is oh, Klinsmann, never mind
According to a report by Fox Soccer's Jamie Trecker, the United States Soccer Federation has hired Juergen Klinsmann as head coach.
Sunil Gulati apparently told Grant Wahl that he wouldn't be surprised by the Klinsmann hire, but maybe Wahl is just unusually difficult to startle. Just because Gulati had been chasing Klinsmann for years didn't mean that it isn't surprising that the deal has been closed. If Jodie Foster tells John Hinckley tomorrow, "All RIGHT, all RIGHT, we'll meet for coffee or something," wouldn't that be news?
For our younger readers, the reason this is surprising - to me, anyway - is because Sunil and USSF CEO Dan Flynn kept insisting on a pre-nup, while Klinsmann kept screaming "Complete control!" like Pat Ast in "Reform School Girls."

Pat's my go-to metaphor when it comes to coaches.
Like you, I'm wondering who gave what, and why. I'm childishly interested in one particular piece of signifier capitalism - will Juergen wear the Nike track suit?
Steve Goff was one of the few people to ask about this, and got a very interesting answer.
Asked Friday why he wears training gear instead of a formal suit on the sideline -- and why the players arrive and leave stadiums in casual outfits -- Bradley said: "Nike is an incredible supporter of U.S. soccer, and we feel it's important as a team to represent Nike to show how much we appreciate it."
The Elders of Beaverton are, as far as I know, still incredible supporters of U.S. soccer. Bradley has taken what I consider a ridiculous and unfair amount of crap over this. Perhaps Klinsmann is a big enough name to wear what he wants, but up until now Flynn and Gulati weren't in the business of making Phil Knight feel unappreciated. I wonder who will win this symbolic showdown.
Of course, they may simply pay Klinsmann a little extra to wear the stuff. The Fed can afford it.
...the soccer Fed, I mean. Not the real one.
On December 14, 2006, the Federation entered into an employment agreement with the Men's National Team's interim Head Coach. This agreement was amended on May 17, 2007, making him the Head Coach of the Men's National Team. The term of this agreement is December 15, 2006 through December 31, 2010. This agreement provides for base compensation of $33,333 per month from January 1, 2008 through December 31, 2008; $37,500 per month from January 1, 2009 through December 31, 2009; and $41,667 per month from January 1, 2010 through December 31, 2010. The agreement further provides for various incentive compensation based on the performance of the National Team. Incentive compensation of $245,000 was earned in fiscal year 2010; no incentive was earned during fiscal year 2009. In the case of termination without cause, base compensation is guaranteed through the end of the term. The Federation shall also pay the Head Coach a marketing guarantee of $100,000 per each year of the term. Effective September 1, 2010, the Federation renewed this agreement extending the term through August 31, 2014.
Three things jump out from that.
(1) I wonder if that $100,000 marketing guarantee has anything to do with the track suits.
(2) Holy Lord, did Bradley get boned as far as the 2009 incentives are concerned. What's beating Spain and making the Confederations Cup final, a basket of chicken dicks?
(3) Gulati and Flynn have a lot of faith in Bradley's ability to find a new gig. Because as of today, the USSF is paying for two head coaches. That's an assload of money to pay someone to sit around until two years after the world ends.
Which is the least of the USSF money worries now. The SI link from above said that JK wanted two million fish for his services...and that money wasn't the main issue. Of course, that was in 2006 dollars.
But hey, I just took my thumb out long enough to hitchhike to Speculationville. I have no idea how negotiations went. Maybe Klinsmann's only demand was "Don't mention the war."
"But Dan, how do you feel about this?"
Glad you didn't ask.
And now that it's all over, we can finally admit to ourselves that the nepotism charge was the most idiotic thing ever to come down the pike. I realize saying this puts me at odds with Eric Wynalda, but it's still a bunch of crap. The fact that it had been reduced to whether or not Michael Bradley was nice to the freaking media tells me people were just looking for an excuse.
"Oh, but Michael Bradley is out of control now!" Yes, and Charlie Davies was out of control even before the accident - his disciplinary record in Sweden was positively Jermaine Jones-esque.
So Michael Bradley's a jerk. I realize we're spoiled in that, by and large, American soccer players are usually extremely likeable, but I guarantee you've cheered for worse people than Michael Bradley. I know I have.
Still, however good the US was before 2010, I consistently lost arguments defending Bob Bradley based on how the World Cup turned out. We gave up way too many early goals, took forever to beat freaking Algeria, and were pushed aside by Ghana. This was portrayed as a big success by the USSF, on the grounds that the US won Group C, and that letting things fester until literally the last second against Algeria led to millions of new, or at least more committed, USMNT fans.
However, most people who had been more than casual US fans were disappointed, or worse. That, unfortunately for Bob's legacy, obscured what he had accomplished. If you're the kind of person who is impressed by winning the Hexagonal, Bradley did that. If you're impressed by beating the #1 team in the world, well, Bradley did that too.
This year, Spain got even, and then things got odd. Turns out this year, the Gold Cup really, really counted. And yeah, four unanswered goals to Mexico is unacceptable, even in a road game. It's certainly possible to overstate how hard done Bradley was - by the way, congratulations to Leander Schaerlaeckens, who just turned twelve years old this week - at least, if this is anything to go by:
He'll be remembered as the man who didn't pander, the man the fans never wanted, who stuck it out for almost five years, as the most unpopular coach in memory.
Yet I was still impressed with Bradley's performance that tournament, based simply on Freddy Adu. A coach who consistently through his tenure had been roasted for being dull, stodgy, and conservative, handed his team's fate to the most controversial and mercurial kid in the entire national team pool. It nearly worked. Klinsmann will reap that benefit.
He'll need to, because Bradley's main problem isn't even close to being cured, and I don't see Klinsmann solving the mystery, either.
How you feel about the talent pool available to the US national team has a lot to do with how you feel about Bob Bradley getting fired, and how disappointed you are likely to be in Klinsmann.
Every national team goes through its peaks and valleys, and right now, the US is short on defenders. No matter what Klinsmann does, he can only do as much as the pool lets him do. This is why I think national team coaching is harder than club coaching. After all, you can't throw a passport at a guy as easily as you can a check. (By this logic, though, the hardest coaching job on the planet is Athletic Bilbao, followed by Guadalajara, so maybe I need to think it through a little more.) Juergen Klinsmann doesn't have an answer to "Who replaces Steve Cherundolo?" any more than Bradley did.
By the way, did we ever figure out how Jonathan Bornstein played well in the World Cup, but not in the Gold Cup? Because man, what happened there.
Klinsmann, like Bradley, will also benefit from the free advice of the nation's finest soccer minds. Wait, not benefit from. Let's try that again.
Klinsmann, like Bradley, will yearn for the sweet release of death rather than put up with the free advice of the nation's finest soccer minds.
The answer — for whichever coach is named as his successor — is to explore new territory. Go beyond the ranks of MLS and the U.S. players overseas. Go into the barrios. Look for kids playing in unregistered leagues. Do some real scouting at the grass-roots level. Accept that the price of long-term success might be short-term failure.

If Mexico can do it, so can the U.S.
Yes, because Mexico's roster is simply stacked with players outside their professional system.
I can't begin to unpack this. Remember how well Bornstein did in the Gold Cup Final? Replace him with one - just one - player who peaked in a rec league. "Short-term failure" would be one way to put it. Along with "Australia-Solomon Islands" or "I didn't even know Mexico had a cricket team."
I hate to keep using Chivas USA as a chew toy - wow, all this writing about Sunil Gulati has taught me how to lie! - but no one can accuse them of ignoring the barrios.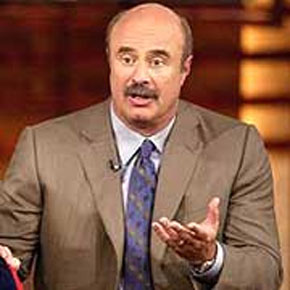 And how has that been working out for you?
The point being, not only is that one of Jones' hometown teams, it's also the last club that freaking employed Bob Bradley! He knows how that particular mission statement works.
And even if you did want to make an ethnic argument, I'd focus on African-American, er, Americans. The number of black players on the national team are all out of proportion to the population, let alone the fanbase. That's a market with potential. They will probably even act reasonably polite about the national anthem.
Assuming I'd even want to wade into these freaking waters with an opinion on which race is the very best race for the national team, because seriously, who is this helping? This sort of pontification becomes offensively, hilariously absurd after a while, because how do you begin to argue it either way?
"The last three World Cup winners? No Mexican players. True story."
And go beyond the ranks of US players overseas? Twenty years ago, those "ranks" consisted of two guys, Caligiuri and Vermes! Every other guy on the team was semipro, at best! These days, you can field a national-team intra-squad scrimmage between MLS and Yanks Abroad. Professional development of soccer players in the United States is at an unprecedented scale, youth soccer in many cities is a significant business - and people are still saying tear it down and get volunteers from the local park.
Why can't people realize that "Goal! The Dream Begins" was science fiction? Who still thinks that because someone's kicking the ball around in an unfashionable neighborhood, they're bursting with soccer midichlorians? Where did Grahame Jones get such an idiotic idea?
[Paul] Gardner's observation after Mexico had beaten the U.S. in the Gold Cup final at the Rose Bowl was right on target.

"That Mexican team that shredded the USA last Saturday . . . that could be the USA," Gardner wrote. "Simply change their shirts — because we have a growing abundance of Latin talent in this country that could produce that sort of team, with that sort of style."

Say no more
I'm old enough to remember when Mexico was stinking up CONCACAF - it was two years ago. And we're doing exactly what they did to make the stench worse - they hired a big-name foreign coach.
Hey, Klinsmann might do a fantastic job, like he did with Germany, or how he helped make Toronto FC one of the top thirty teams in Canada. But if he does, it will not be because of the helpful and realistic suggestions of the fan base. (Myself included.) (Obviously.) (Play Landon as a forward already, Juergen.)
Actually, it's a shame about the different seasons, because I'd love to see an USMLSNT v. Yanks Abroad challenge match. Let's switch MLS to a winter schedule, so that will be possible.